21 février 2007



Welcome to Lavaud.

This is the naturist section of our website containing information only relevant to naturist holiday makers. By clicking on the above image you will be taken to the main website which contains the general information you will need when considering booking a holiday at Lavaud. Please take the time to study the rest of this page before continuing. Note that there is no link to return from the main website, to do so use your browsers back button.
For any naturist enquiries or to make a naturist booking please contact us at

info@nudeindordogne.com
If you would prefer to speak on the telephone please email your number and we will contact you.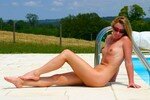 Until recently Lavaud has been a clothes only holiday location. Hosts Neil and Jeanette are long time naturists and are able to spend much of the summer nude, except of course when the property is occupied by guests ! They have therefore decided to make Lavaud available to other naturists. The setting is ideal as the property is very secluded set in its own 100 acre domain of fields woodland and streams.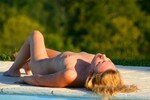 By far the best time to take a naturist holiday at Lavaud is in the mid season. In May and June the weather is already hot, the days are long and there are fewer holidaymakers in the area.

Neil and Jeanette live in a seperate cottage on the property. Although they will offer you a warm welcome and be on hand for help and local advice, you will find their presence very discreet and otherwise will have the property and the use of the facilities exclusively to yourselves.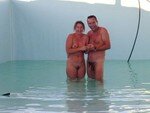 Regretably the Granary is not suitable for naturists as it is visible from the public road.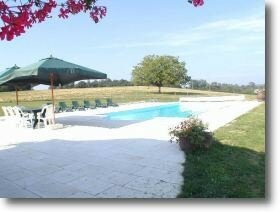 Commentaires sur Welcome to Lavaud.This is the naturist section of